10% of profits are donated to
mental health awareness.
Are you ready for a NATURAL alternative to help manage your depression?
This trio of proven supplements could be just the solution you've been looking for!
Depression now affects over 16 million Americans…
Over half of adults who suffer with it don't respond to normal medications. Plus, many prescriptions have adverse side effects.
The SAD Collection is a 100% natural remedy. It works by combating Seasonal Affective Disorder (SAD), a condition that's common for men and women across the world.
If you're ready for real improvement in your mood and motivation, then this natural alternative is just for you!
We've packed our all-natural supplements with the powerful adaptogen ashwagandha. Adaptogens are a select group of plant extracts that help your body cope with stress. Studies have shown that ashwagandha greatly reduces levels of the stress hormone cortisol. The effects are even more potent when you add vitamin D3, which can help with depression and uplift your mood.
It can be difficult to complete even simple tasks when all your mind does is worry nonstop. In order to get back to living a life you love, you need focus and clarity. We use a precise blend of adaptogenic stress relievers like ashwagandha to calm your nerves and give you greater focus throughout the day.
Studies have shown that ashwagandha's adaptogenic qualities can not only reduce stress but also encourage a general feeling of wellbeing. Plus, we offer elderberries, which are known to produce higher energy levels and a healthier heart. Together, you should enjoy greater focus and more motivation.
Ashwagandha has been recommended for a good night's sleep for centuries. Research shows it improves total sleep time, efficiency, and quality. With the addition of vitamin D3 (which can help balance the nervous system), you should experience a far deeper sense of calm at bedtime.
These formulas are 100% natural. You don't need to get hooked on medication with too many side effects to count. Using only ancient herbs and supplements, Inspir won't leave you feeling drowsy or hungover. You'll be getting plant-based relief from mood issues and anxiety.
Depression can feel like a weight on your shoulders and deplete motivation, but you can feel a natural surge in energy with our blend of herbs. During exercise, ashwagandha is believed to improve energy supply to your muscles, supporting your heart and respiratory strength. We've combined this with elderberries to improve energy levels and vitamin D3 to support strong bones with calcium absorption.
Our supplement blend targets the stress centers of your brain and body. With the lowered stress response, your body is better able to repair and relax. Research has shown that ashwagandha supports the improvement of memory and cognitive abilities, as well as information processing, executive function, and focus.
What Our Customers Have to Say
"I've been taking the SAD Collection for 2 months now and I always take it in the morning before I start my day and it has helped me remain calm and easy going. It seemed a little too good to be true in the beginning but the effects are real and I love it! I've also noticed an increase in my energy levels throughout the day and I don't have to drink as much coffee as I used to. I am totally in love :)"
"Balance has seriously changed my life! I used to have the worst mornings, I'm a mother of 3 and mornings were not our best but now they seem to not bother me as much anymore. I take Balance with breakfast and it really chills me out. I'm able to focus on one thing at a time and actually feel like I can breathe again. Thank you so much Inspir!"
"Ashwagandha enhances my ability to focus for long hours during my games. Most importantly, it helps me stay calm and composed when under pressure. My sports requires a sustained level of concentration."
"These supplements are my saving grace! I've been taking Balance for 3 weeks now and I can tell a difference in my mood as I am way more focused and calm. Before I had really bad anxiety and now my anxiety is at an all time low. My immune system is also boosted. I love taking these so much."
The ancient Indian herb ashwagandha (withania somnifera), has been recognized for its medicinal properties for over 5,000 years. It is rooted in Ayurveda, a holistic and natural system of medicine based on the concept that health and wellness depend on a balance between physical and mental health by utilizing natural medicine. Ashwagandha is also an adaptogen, a plant that helps the body maintain balance and adjust to stress. This function of ashwagandha is well-documented and heavily backed by modern science. Balance is the highest concentration of ashwagandha extract.
A fat-soluble vitamin that plays an essential role in the healthy development of bones, teeth, and muscle and also supports a healthy immune system. Vitamin D3 also supports a balanced mood while providing the body with an essential nutrient the skin naturally creates when exposed to sunlight.
Sambucus nigra elderberries work by clearing the body of free radicals that damage cells at the DNA level. They work in overdrive to fight off cold and flu symptoms when the body is being attacked and reduce damage from oxidative stress in the body.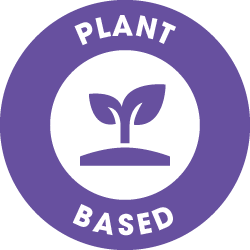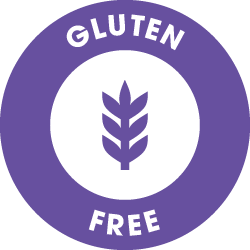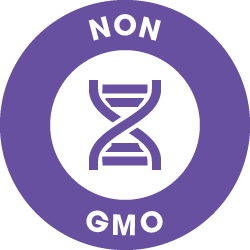 Over 10 million Americans feel the negative effects of depression each year. 4 out of 5 of these people are 20- to 30-year-old women.
Our goal is to uplift our Inspir community with healthy regimens to help you manage depression! We have decided to put forth a percentage of our sales into a fund to send people of our community to free therapy.
WHY WE DO IT

INSPIR was built to promote a healthy lifestyle that fits your daily routine. We are here to provide knowledge and supportive products that are effective within the mental health sector and personalized to the needs of each person. This is why we've built Inspir with carefully crafted formulas with quality of life in mind. Health supplements should be personalized and align with your specific needs to enhance your quality of LIFE.
(844) 467-7470
info@youinspir.com